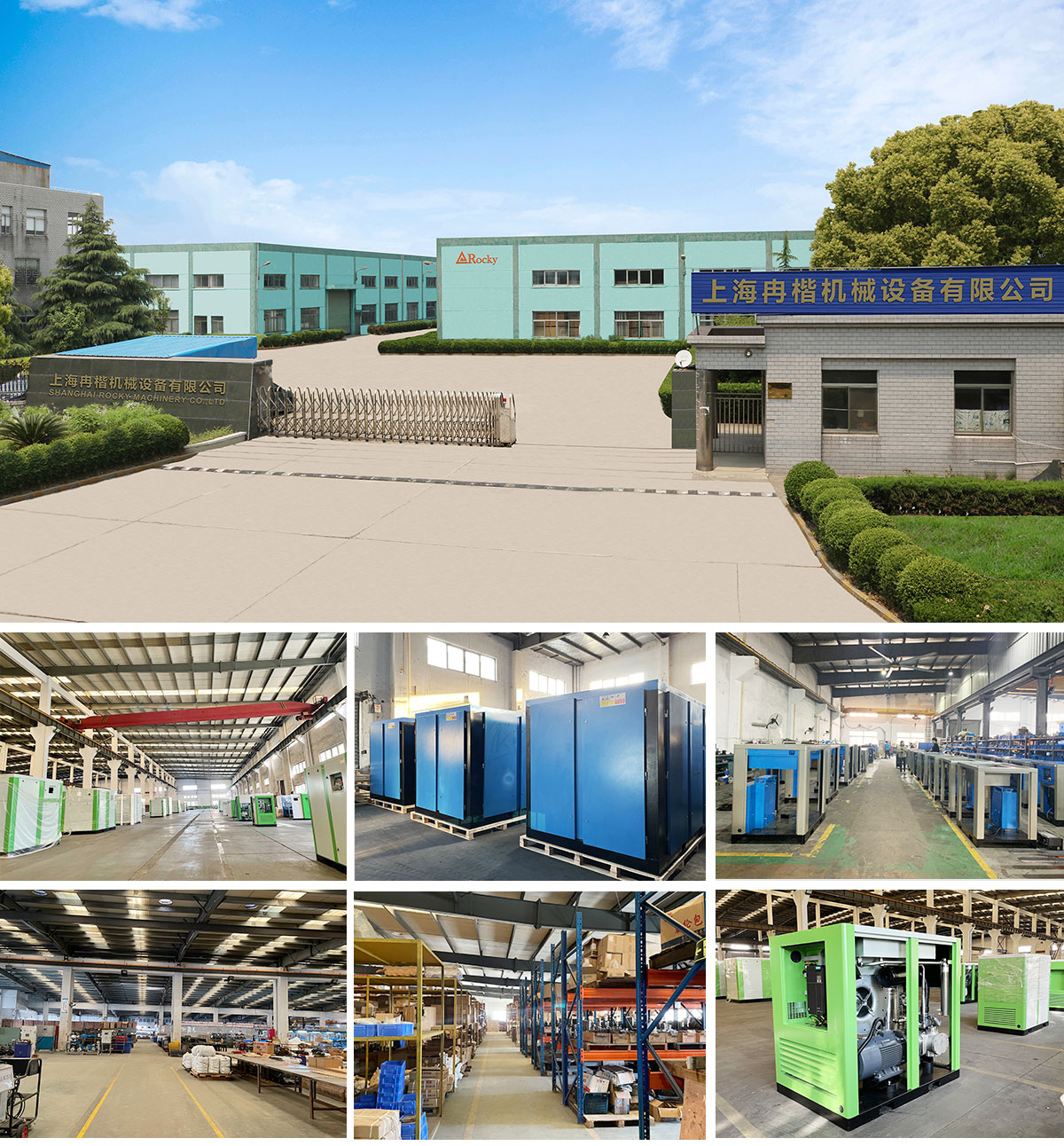 Shanghai Rocky Machinery Co., Ltd. is a company dedicated to the production and research and development of various gas compression equipment. The company was established in 2012 and has a total of 5 licensed technical engineers. Mainly engaged in air, nitrogen, CO2 and other special gas compression equipment and after-treat equipment.
Shanghai Rocky Machinery Co., Ltd. primary businesses focus in following key areas:
Oil-injected screw compressors (Fixed speed and variable speed; high, normal and low pressure)

Portable screw air compressors (Diesel-powered and electric motor powered)

Oil free air compressors (Scroll type, water-lubricated type)

High Pressure Air Compressor (Scuba Diving/Firefighting)

Oil Free Gas Booster Compressor

Air treatment equipment (Air dryers, air filters and air receiver tank)



With the development in recent years, the company has established a foreign trade team in Shanghai, and hired foreign trade consultants with 10 years of industry experience to better serve customers worldwide. With excellent quality and the support of 30 distributors worldwide, our annual sales in 2018 exceeded 5 million US dollars. Our aim is to produce energy-saving, environmentally-friendly and efficient equipment, to win the market with quality, to win customers with service, and to win development with integrity. We look forward to working with you to create a better tomorrow!
Certificates
All of Rocky Machinery products are approved by ISO certificate, CE certificate,GC certificate, TUV certificate, etc. In 2013, Rocky Machinery application for China National Laboratory of Energy Efficiency was approved by China National Instiute of Standardization It means that Rocky Machinery has made a big step forward in energy-saving work...