The air quality of dry oil-free air compressor complies with the requirement of Class 0 in terms of total oil content, as defined in ISO 8573-1.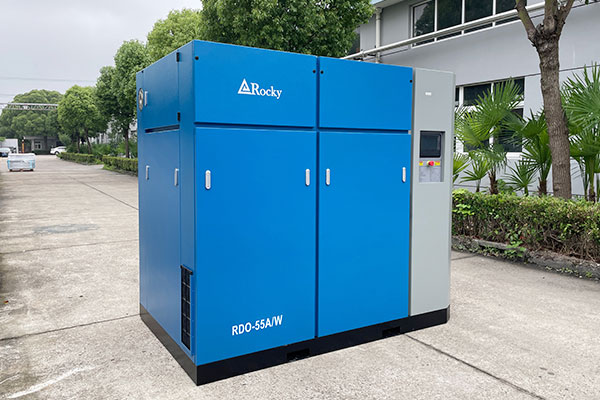 Dry Oil Free Compressor Product Feature
1.Industry-leading air end, imported brand, quality assurance.
2. IE4 motor, save your electricity cost, IP54, B-level temperature rise is suitable for harsh environments such as large dust and high temperature;
3.Multiple noise reduction design, calculated according to noise theory, with special flame retardant muffler cotton inside, to reduce the noise of the unit and provide a quieter environment for use.
4.Independent air inlet, reduce intake resistance, multi-function intake valve group, start without load, motor load is small. Use high-efficiency filters to effectively filter particulates in the air;
5.Centrifugal fan with plate-fin cooler has high wind pressure, low noise, external independent suction, exhaust air upward through a specially designed air duct to prevent hot air from returning; cooler modular design, vertical installation, effectively eliminate thermal stress , More stable operation and long service life;
6.Optimized shock absorption pad to reduce vibration and noise.
Dry Oil Free Compressor Application Industry
Dry oil-free screw air compressor is widely used in Food, Medicine, Electronics, Chemicals, Semiconductor Printings, Precision Spraying and other industries.